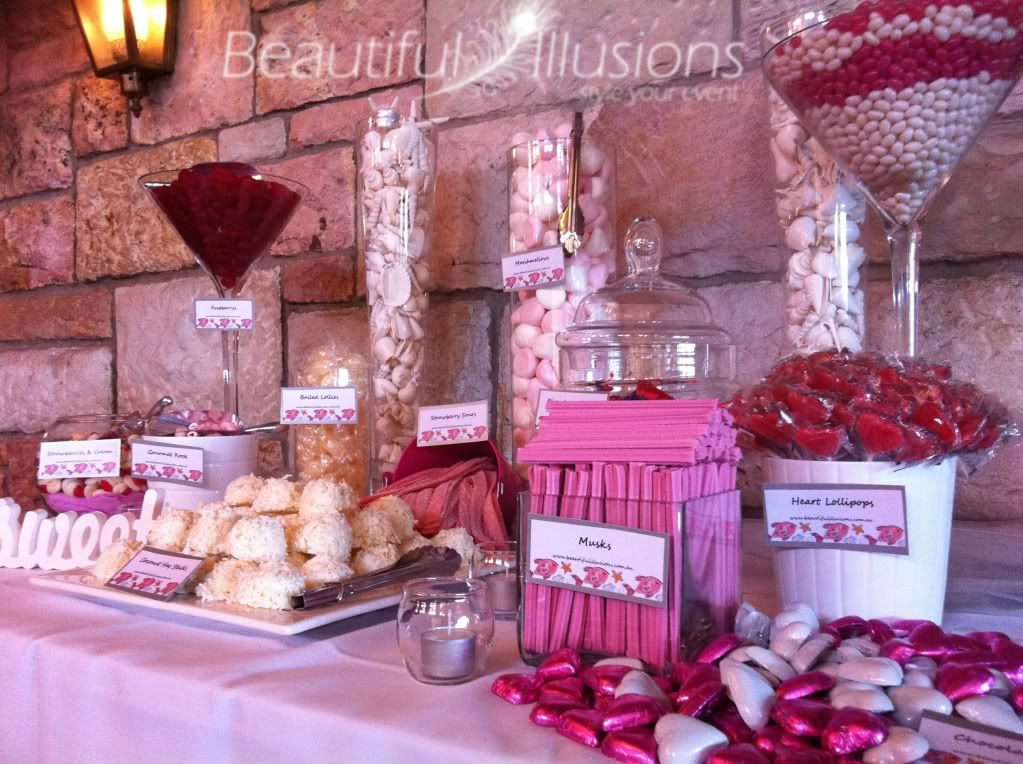 Welcome to our very first blog to celebrate the launch of our new website! We thought that we might start by sharing our candy buffet tips and some photos on our candy buffets/lolly buffets since they are the latest craze to be hitting the events circuit!
Lately we have had so many enquiries about our candy buffets because people are realising that if you give the guests some sugar everyone will leave happy. Beautiful Illusions candy buffets will never leave you disappointed. Each buffet is styled perfectly to your event and we offer free personalisation. This means that each little cello bag can have your name on it at no extra charge! We also find it fun designing the labels and the theme to match your event perfectly.
For those who love DIY we thought we might add some tips if you are doing your own candy buffet. We offer DIY packs if this can help with candy jars and scoops…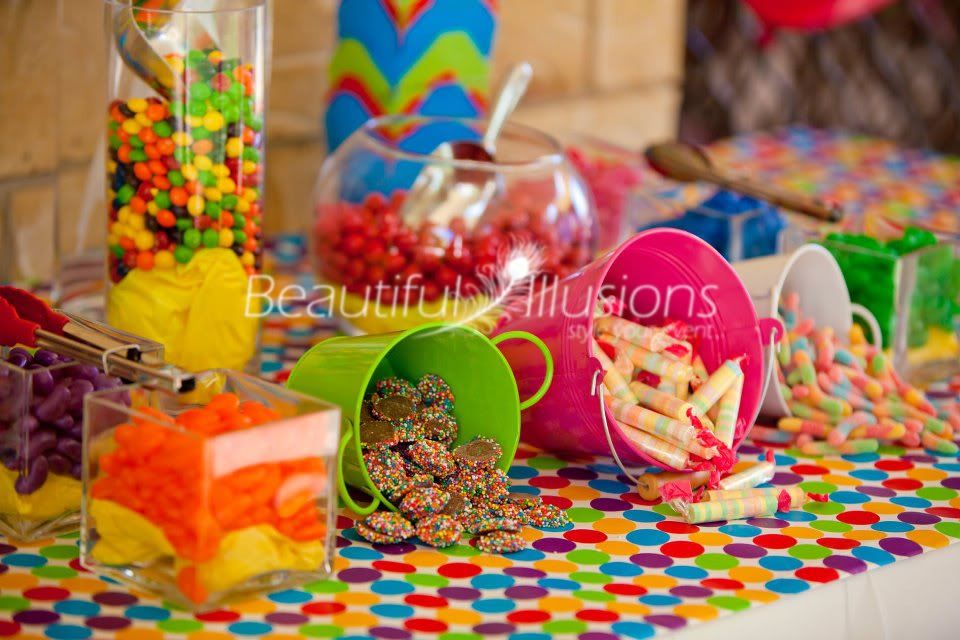 Use vases of all different heights and it is sometimes fun to use buckets and other coloured containers or plates.
Try to get a mixture of wrapped and unwrapped candy as it makes it a little more fun.
If you are using smaller quanities of candy then try to bulk the bottom up using some coloured wrapping or tissue paper as this will create the illusion that there is more.
Don't use big containers or bags as the guests only need to sample, not to stock up for a week.
Make labels that match your theme and colours as this will add the attention to detail.
If you don't want to have to do any of this… call us and we will do it all for you!
If you would like to see a few more photos from us then head over to our facebook page for some more!